Raw diary entry of a lonely woman uncovered in neighborhood
5 days ago while walking to the park in the neighborhood, I found this journal page in the middle of the road. This was after a windy week and a snow storm. The wind was really strong, blowing trashcans over and trash all over. There was other trash scattered around this road. They must have gotten buried under the snow, and then surfaced as the snow melted.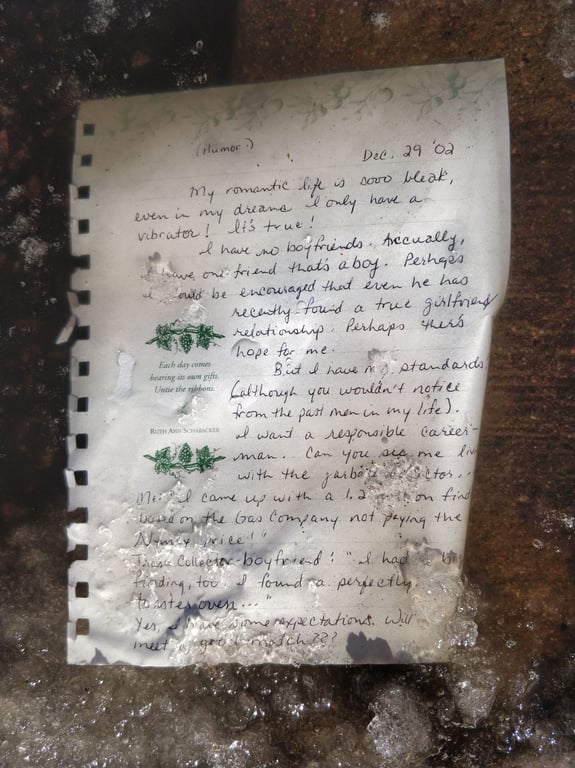 It was funny to find. Painfully relatable. Feel embarrassed for the writer. Except I don't think it's real. The paper looked too good to be 2 decades old (dated as '02). And it is marked "Humor" at the top. Probably some kind of writing exercise.