Mother's day celebration - childhood lobster nightmare
To celebrate Mother's Day, my mom and her sisters took their mom to eat at Red Lobster. My family went, too. I got salmon Caesar salad.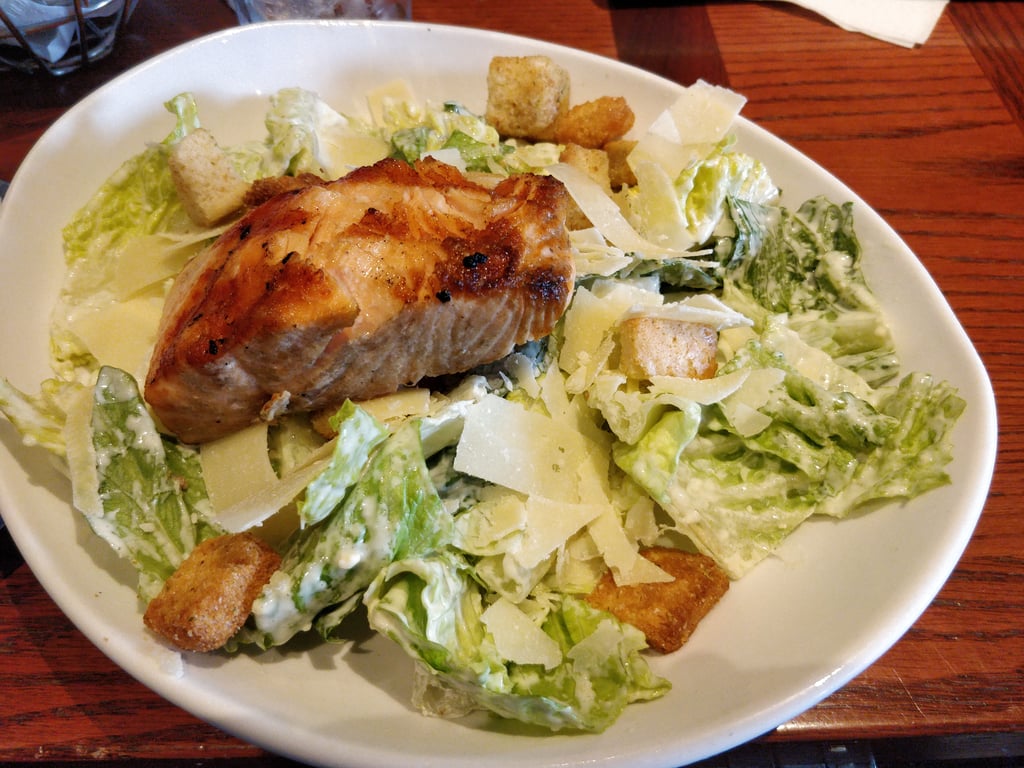 Every time I go to Red Lobster, I'm reminded of a bad dream I had when I was 4-5 years old. My family was at a Red Lobster. One of the lobsters escaped the water tank in the entrance room. It started chasing me around the restaurant trying to pinch me. I was so scared. I think I woke up crying.